SOURCE:  missoulian.com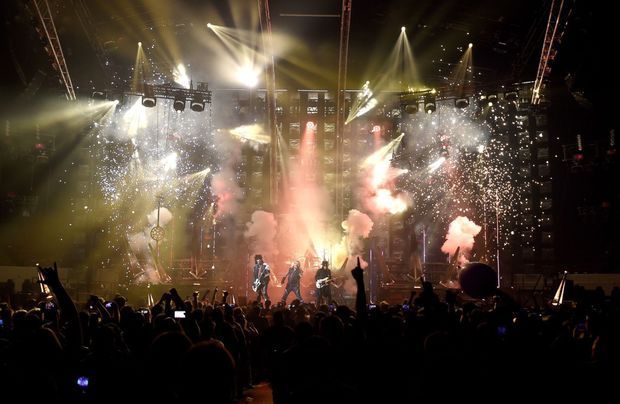 BILLINGS – Before Motley Crue even hit the stage Sunday night, the sold-out crowd at MetraPark's Rimrock Auto Arena saw a strangulation and a guillotine chop off Alice Cooper's head after he was subdued by a demon nurse.
Cooper whipped stage props from his rock theater as he ran around stage wearing his trademark straightjacket and python. The crowd of leather-clad bikers, women in short dresses and high heels and the die-hard fans were left screaming for Motley Crue's last performance in Billings.
Jason Hurning drove his RV to Billings from Livingston to catch Motley Crue one last time. He bought a VIP ticket and was one of the first fans to enter the building.
"Last time I saw them in Bozeman, and it was the show Tommy Lee got burned by the pyrotechnics. I was shell-shocked for two days and couldn't go to work because of the noise," he said.
Hurning said he expected this show to be just as loud and thrilling. He packed several sets of earplugs and gave them away to fans he met. He went to the show solo because he couldn't convince his friends to go with him.